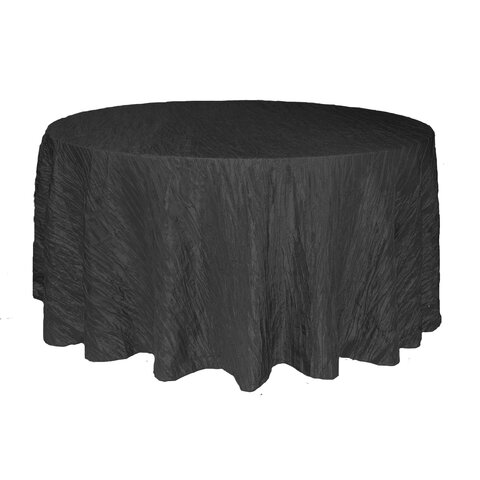 Black 120 inch Round Tablecloth




| | |
| --- | --- |
| Base Price up to 6 hours of fun! | $14.99 |
| Available Booking Options | |
| Overnight | $39.99 |
| Best Deal! 2 Days | $23.98 |

*Holiday prices will increase 25% due to high demand and labor cost of our employees.
*Multi-day Rentals are 60% extra per day
*Overnight Pickups will increase $25 start at 11pm
*Last Minute Booking Fee $60 We consider last minute orders to be a day before your event




Q. DOES PARTY PLANET SET UP UPON DELIVERY?
A. We do not charge installation fees for tents, moonwalk, waterslide, pipe and drape, and lighting.
• There is an additional fee for setup and breakdown of chairs, tables, and linens. Customer must request a setup/breakdown to the office staff in advance, so we assure quote/order reflect associated costs.
Q. WHAT IS CONSIDERED "DIFFICULT ACCESS" AND ARE THERE ADDITIONAL COSTS?
A. Difficult access means that the accessibility of venue/designated drop off spot is difficult. Whether it be due to stairs, elevators, distances of long carry (carrying over 15 feet from the truck), or because the ground has gravel and we cannot use dollies to transport the rentals, there are additional costs. The exact cost is determined by the order load and anticipated additional labor involved.
Q. DOES PARTY PLANET TAKE DOWN UPON PICK-UP?
A. We do not, It is the client's responsibility to take down and stow the chairs, tables, linens, crockery and silverware rented when the event ends as they were delivered. Failure to do it, will result in additional fees
Q. SHOULD I LAUNDER THE LINES MYSELF?
A. We ask that you not laundrer the linens under any circumstances. we have a special laundering process for each type of fabric we carry, and many of them are too delicate for standard washing. cleaning is included in the rental fee, so please leave that to us, just make sure that all linens are shaken free of loose items (i.e. rose petals, confetti, exessfood, glitter, etc.)
Q. CAN I PLACE THE LINENS IN PLASTIC BAGS?
A. Do Not place damp or wet linens in the bags provided. Please let cloths air-dry before you plece them in the bags or in the basket that were delivered. This will avoid getting mildew on the linens and damaging. replacement charges will apply if the linens are damaged due to failure to comply with these instructions.
Q. WHAT CONSTITUTES A DAMAGED ITEM?
A. An item is Considered damaged if it is beyond the point of repair or laundering. it is rare, but we do have to charge a replacement fee if a linenes is returned in an unrepairable condition. the most common damages are wax stains, tears or cuts, burns, bubble gum, permanett marker, exessive soil ans mildew. narmal food and wine stains are not considered damages
Q. ON OTHER OCCASIONS I HAVE RENTED LINENS AND THE LINENE VARY SLIGHTLY IN COLOR FROM ONE ANOTHER, DO YOU HAVE THE SAME TONE THROUGHOUT THE ORDER?
A. Linens may vary slightly in color from one another, linens are added to our inventory / stock at different times, or may be from different dye lots (from our manufacture). these color variations are not defects and no refund or other consideration shall be made for these situations.
Q. HOW DO I HAVE TO RETURN THE BAND SASH / TIED
A. Make sure that all the chair band sash / Tied Must return UNTIED, or a post rental charge will apply